Gilbert AZ #1 Best Cities for Working Parents
Posted on
August 15, 2014
We're a hardworking nation, and many of us have two jobs: employee and parent. Of families with children, 88.2% have one parent who works, and 57.7% of families with children have two working parents, according to U.S. Census Bureau reports.
NerdWallet knows that when it comes to their children, parents want what's best for their families. With this in mind, we partnered with Business Insider to find the best U.S. cities for working parents. Our analysis focused on affordability, child care costs, school quality and the community.
Our data-driven list examines these factors:
Is the city affordable?
Is child care affordable?
Are there high-quality schools in the city?
Is the city family friendly? Will working parents have a community of other parents?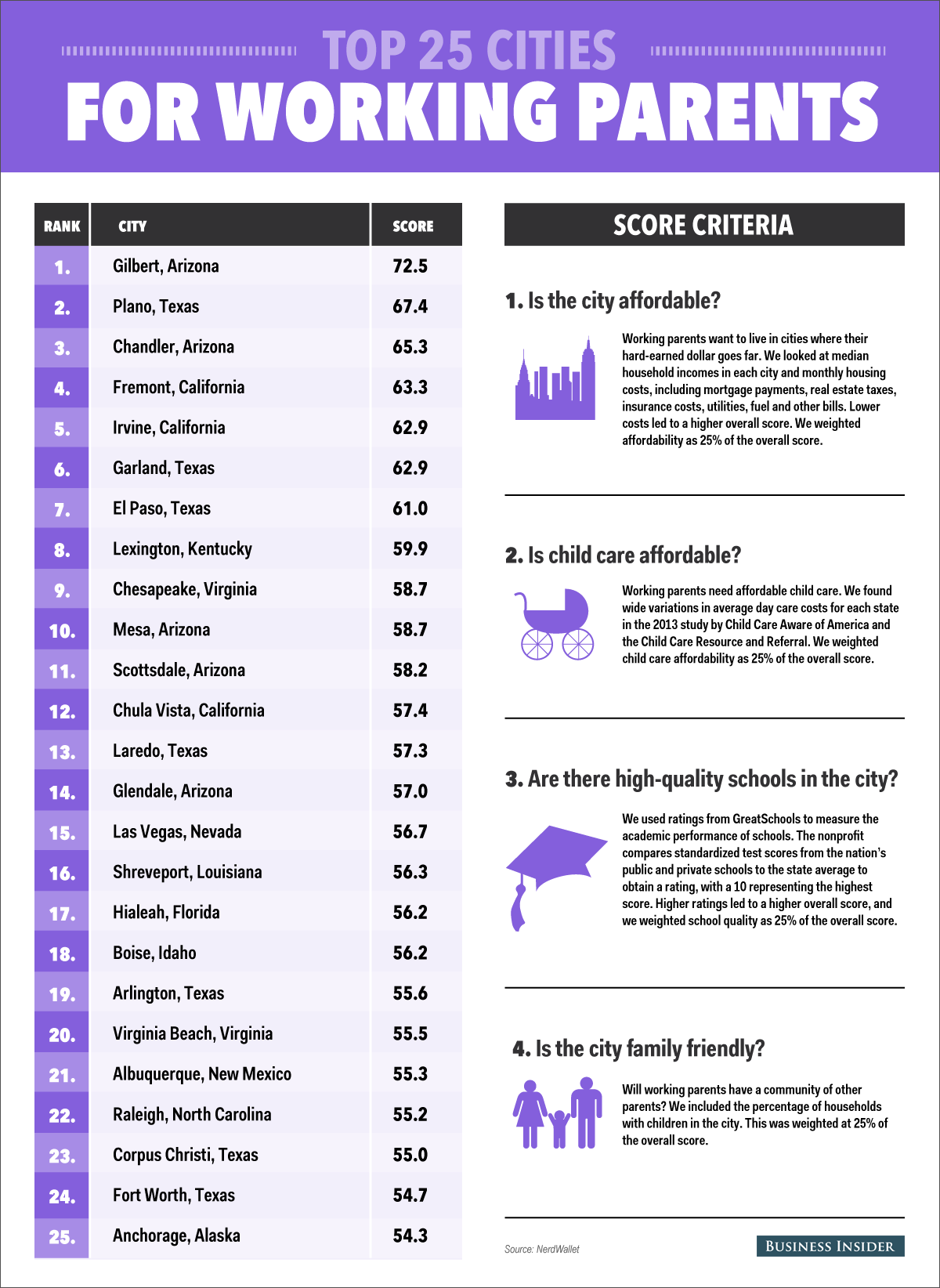 via nerdwallet